Cryptocurrency has captured investors' imaginations. While the world is moving towards the digital realm because of COVID-19, buying cryptocurrency can be more profitable than ever. More and more companies such as Microsoft and Overstock use cryptocurrencies for business. However, until recently, cryptocurrency was not widely considered as an investment tool or payment method for international transactions, but times are changing. Cryptocurrency wallets and exchanges allow people to invest easily, but the process is still more complex than acquiring a traditional currency. The crypto market remains highly volatile. Here are the smartest ways to invest in cryptocurrency. However, if you want to learn more comprehensively how to use cryptocurrency for business, Evercode Lab can offer you a consultation.
What cryptocurrencies are worth investing in?
There are more than 2,000 cryptocurrencies on the market today. According to Capital.com here are three of the most promising cryptocurrencies to buy in 2021 that are making headlines around the globe. However, please note that this is not  advice.
1. Bitcoin
Not surprisingly,Bitcoin is the first in this guide, being one of the most expensive and mass-adopted cryptocurrencies that has ever existed. Despite suffering a major crisis in March as well as  other crises, Bitcoin has always quickly recovered, and the current price is about $38k with a market capitalization of $711.30B. Experts claim that it could rise in price up to $100,000 mark by the end of 2021. Bitcoin is the largest cryptocurrency measured by market capitalization.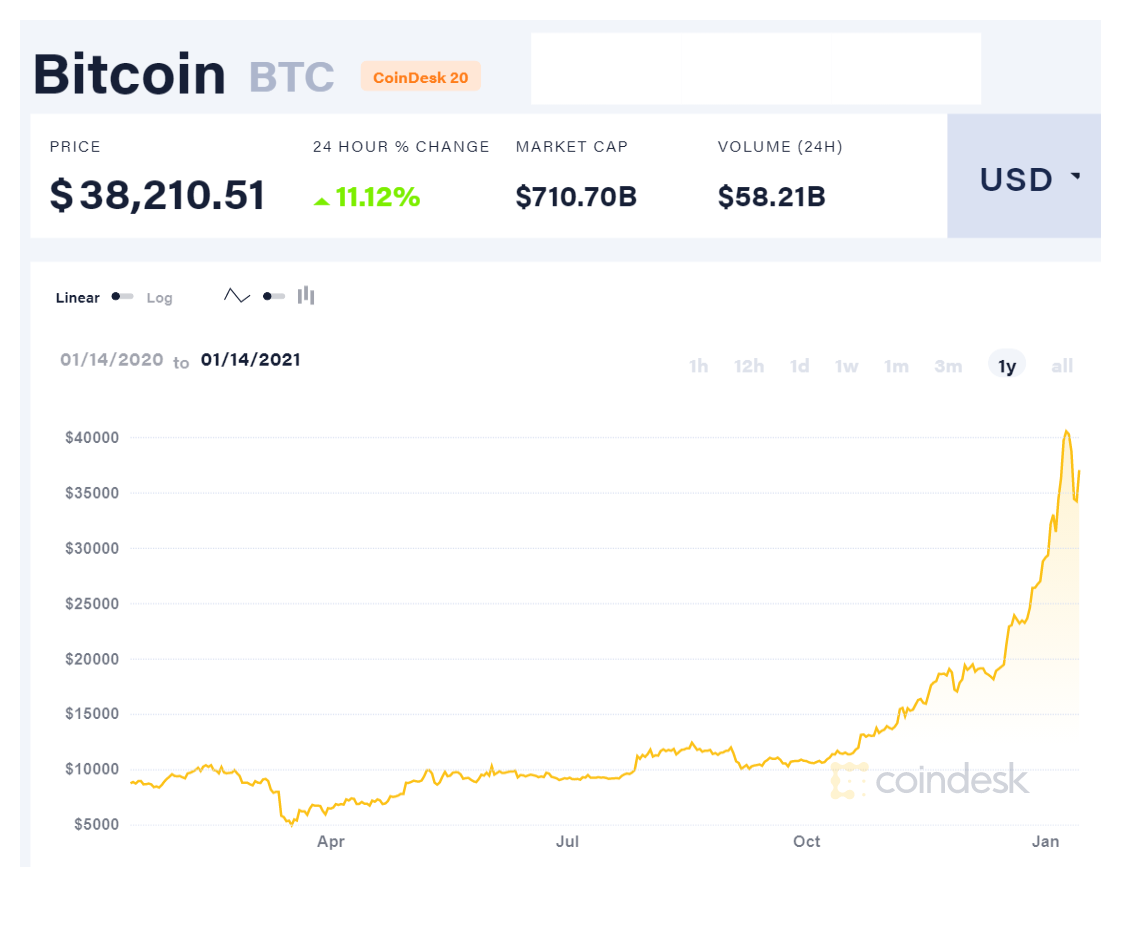 2. Ethereum
At the moment, Ethereum is the second most decentralized cryptocurrency after Bitcoin. Ethereum is the second most liquid cryptocurrency in the world with smart contracts that guarantee security. The current ETH price is about $1100 with a market capitalization $133.48B. It is also worth remembering that Ethereum is still the largest blockchain.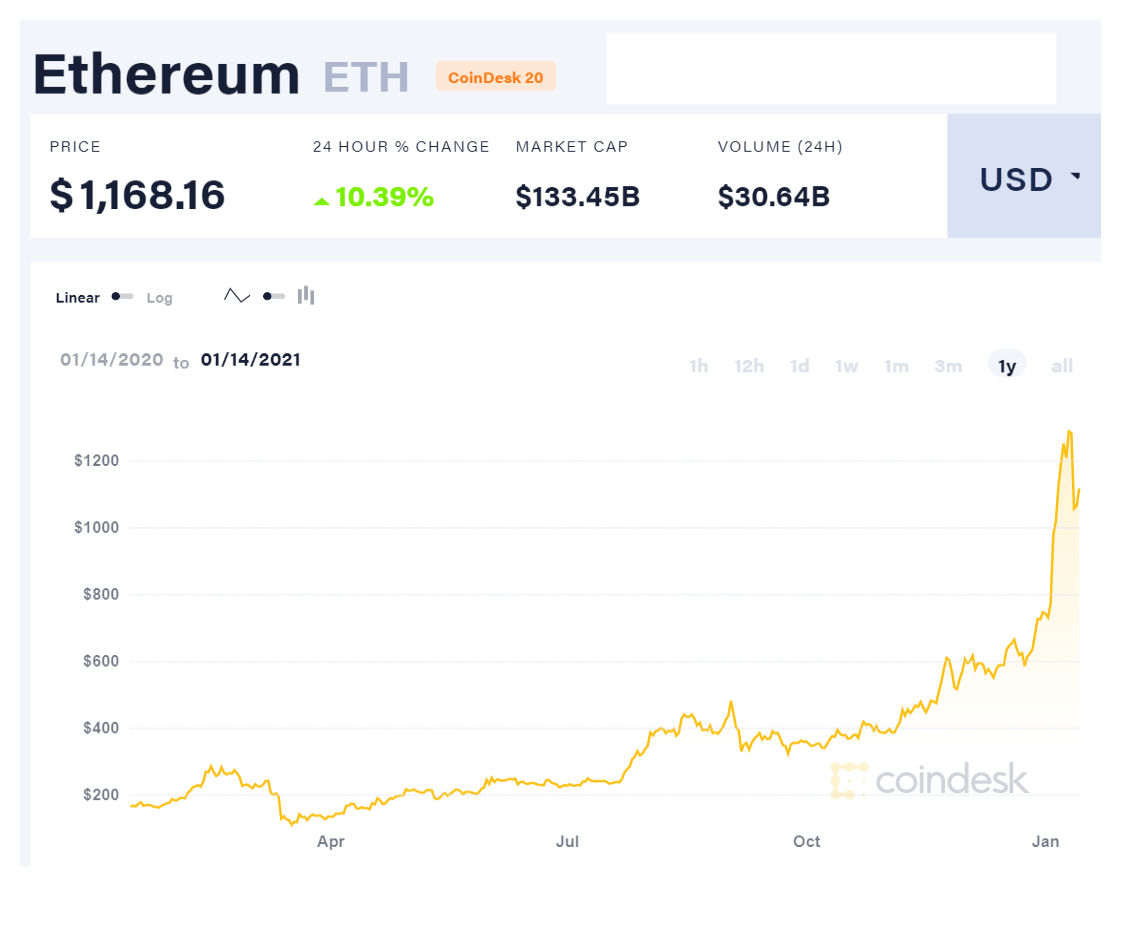 3. Litecoin (LTC)
Litecoin is usually referred to as the silver of cryptocurrency. One of the most affordable cryptocurrencies that has great potential, Litecoin is faster with transactions than Bitcoin. The current price is about $145 with a market capitalization of $9.81B. However, taking into account given that the coin started at the price of $81 on December 15, and it almost doubled the price in a month, it is understandable that LTC is among the top five cryptocurrencies to trade with.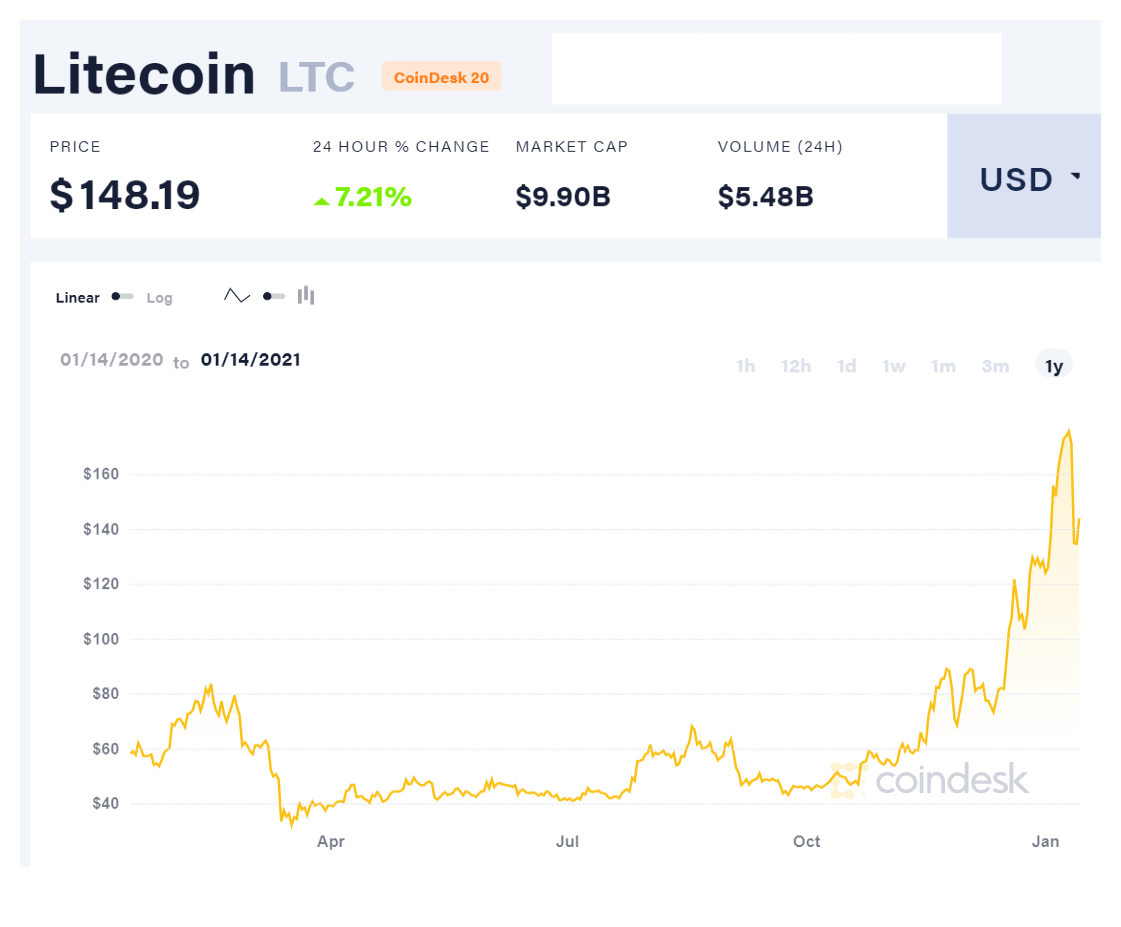 Advantages and disadvantages of investing in cryptocurrency
Ensure you carry out thorough research before making any investments. Entering the market without proper groundwork can result in serious losses. One of the reasons why so many investors are still in doubt about cryptocurrencies is because the worst thing is investing without sufficient knowledge. It is necessary to analyze all potential risks, opportunities and market prior to investing. Here are the main pros and cons of making profit on cryptocurrency.
Cryptocurrencies allow fast and secure transfer keeping transaction fees as low as possible.
Blockchains are online ledgers, most of them make the transactions transparent and can be easily checked.
Transactions are anonymous and secure, there is a reliable encryption technique used throughout each transaction.
No third-party involvement and as a result, no delays in payments. Unlike normal business transactions, there is no need for bank approval or hiring a lawyer.
This new market shows great potential for being more profitable than most other forms of investment. For example, Bitcoin's value has declined several times but now it reached $38k per coin. Many giant companies (e.g. Yahoo) also faced serious crises and lack of investment but now we can clearly see their profit and success.
Disadvantages and risks
Since there are no physical coins, it is hard to recover any balance due to the system crash.
Cryptocurrency is perceived by most people as complicated and the whole process confusing and challenging. That's why it is highly advisable to invest in cryptocurrency only if you have enough knowledge of it. But it is  in fact similar to investing in the stock market.
The possibility of hackers attack is real and most of the losses happen during exchanges. It is essential to have a reliable cryptocurrency wallet that will keep your funds safe. Luckily, the security of the cryptocurrency infrastructure is constantly improving.
The golden rule of investment is diversifying your capital into several assets. However, holding or buying many different cryptocurrencies in one wallet can be complicated, which is exacerbated by the fact that there are currently 47 cryptocurrencies. At the moment, there is a limited number of wallets that support multiple cryptocurrencies and blockchains, therefore an API (application programming interface) can be an ideal solution because it interacts with different software. Evercode Lab has created an API that can use any coins without the integration with every blockchain. Everchain SDK is a part of the Evercode White Label wallet and allows interaction with nodes and different blockchains.
How to invest in cryptocurrency and make a profit?
Step 1: cryptocurrency exchange or wallet?
Firstly, you need a place to buy digital coins and a place to store them. A wallet contains one or more private keys to make transactions. There are hot wallets (online wallets) and cold wallets (paper or hardware wallets). The blockchain provides a record of all these transactions. An exchange is a website or service that let you convert fiat currencies to crypto and vice versa. There are many types of cryptocurrency exchanges and wallets. In any case, there is no central authority.
Step Two: Linking a bank account
Connect a payment option in order to buy and sell cryptocurrency. Check also fees associated with each payment option to choose the best one.
Step Three: Buying a cryptocurrency
Diversify investments and be prepared for volatility. Don't put all money in one currency, since there are thousands of options and many profitable and promising currencies.
Step Four: Keep safe
It is necessary to securely store a private key that allows access to the wallet.
Step Five: Earn money
The most common ways to make money on a cryptomarket are trading and investing.
Trading crypto is similar to stock trading, there is also day-trading for those who wish to sell and buy cryptocurrencies on the same day. Crypto investment can be profitable not only when the price goes up or down but also through investing directly in stocks of companies that are developing blockchain technology. Staking means lending coins to the network, or to other investors and generate interest on that loan.
Another option is developing your own cryptocurrency. In this case, it is necessary to have a blockchain expert and a development team. Evercode Lab also provides software development services. So if you have a business idea, Evercode Lab team can build a service based on your requirements and goals.
Also, if you are not satisfied with the existing options of cryptocurrency wallets, Evercode Lab has launched an Atomic Wallet that guarantees maximum security and anonymity for users. Also, this multi-currency wallet provides reduced transaction fees. No matter where or how you decide to buy, sell and store your cryptocurrency, it's worth it to be fully prepared. If you want to avoid risks or know more about investing in cryptocurrencies, please contact us.